ANDRE RENAULT, A PREMIUM BRAND
The company Andre Renault, manufacturer of high-end bedding, is now recognized as the leader in terms of quality and reliability. Beyond the inventiveness of an authentic designer, discover the perfectionism of a French manufacturer, producing individually each of its models of mattress, fixed bed bases and adjustable bed bases and ensuring itself the follow-up.
A specialist in comfortable bedding for ever 60 years, Andre Renault is one of the key players in the bedding market and the French leader in ajustable bed bases industry.
At Andre Renault, we like to say that we are an industrial craftsman. A privileged status that allows the greatest responsiveness, to produce to order. All our mattresses are manufactured by unit, for each order. And it is not only the manufacturing that is unique, comfort is also.
OUR HISTORY
Andre Renault, is known and recognized for having created premium bedding in France, by manufacturing the first adjustable bed base.
The history of this Artisan Litier began in 1960, when the company turned to the manufacture of foam cushions for boats and caravans. Significant experience in the development of the company's unique know-how.
Since 1973, Andre Renault has been cretad high-end beds.
In 1991 : Launch of Elastorem, a very high-density polyurethane foam with unprecedented elasticity and durability. 
In 2014 : Creation of the linea technology, a technical feat for the adjustable bed base, which thanks to its continuous line eliminates pressure points.
In 2009 : Launch of the suspension and the Trio Pads-4-stage progressive comfort sensor for targeted and ergonomic support.
In 2017 : Launch oh the Andre Renault Connect app allowing you to drive your relaxation bedding directly from your mobile phone or tablet.
-
-
DIFFERENTIATING
-
-
As a artisan, Andre Renault believes that curiosity is an essentiel quality. It allows to combine creativity and functionality,
to surprise. And it is by surrounding the best talents, that Andre Renault can propose 3 signature
collections, but also exclusive collections by distribution network.
-
-
-
Classic, is the experience of a new life.
-
Discover the Andre Renault Classic collection of the brand's essential technologies. Classic is the uncompromising quality signed by Andre Renault.
-
As modern and essential collection favouring, the sobriety and purity of the lines in order to value the excellence of a bedding handmade.
-
Classic is a comfort that defies times, durability to any test thanks to a flawless design and manufacturing, designed to keep the same quality of sleeping over the years.
Dreams, is the cocooning collection and feminine spirit sublimated.
-
The Dreams collection is the collection of high-end mattresses in a feminine spirit sublimated by Andre Renault.
-
With natural and trendy colors like powdery pink and beige, this is the cocooning revisited. A bubble of absolute well-being with unparalleled envelopinf comfort, a reinvented harmony between the bed bases and the matress that perfectly fit your morphology. Dreams is pure sweetness.
Club line, is technology for well-being.
This collection will ensure you a ventilated, healthy and preserved environment, with new materials such as the Graph'In that regulates the temperature for easy sleep.
-
It is a new expérience of sleep that combines a sense of innovation with expertise and a know-how to litter unparalleled in the word of bedding.
-
-
-
FRENCH MANUFACTURE
-
All our products are manufactured in France in our factory in Saint-Gildas-Des-Bois (44).
--
-
-
TRICOLOR
-
If André Renault has been able to transmit and perpetuate his know-how over the years, it is above all because he is owned by men and women who work each day at the Saint-Gildas-Des-Bois (44).
-
From the design to the manufacture of our beds, we choose to rely on the french talents because we know that the quality of our products and our services owe them a lot.
-
-
-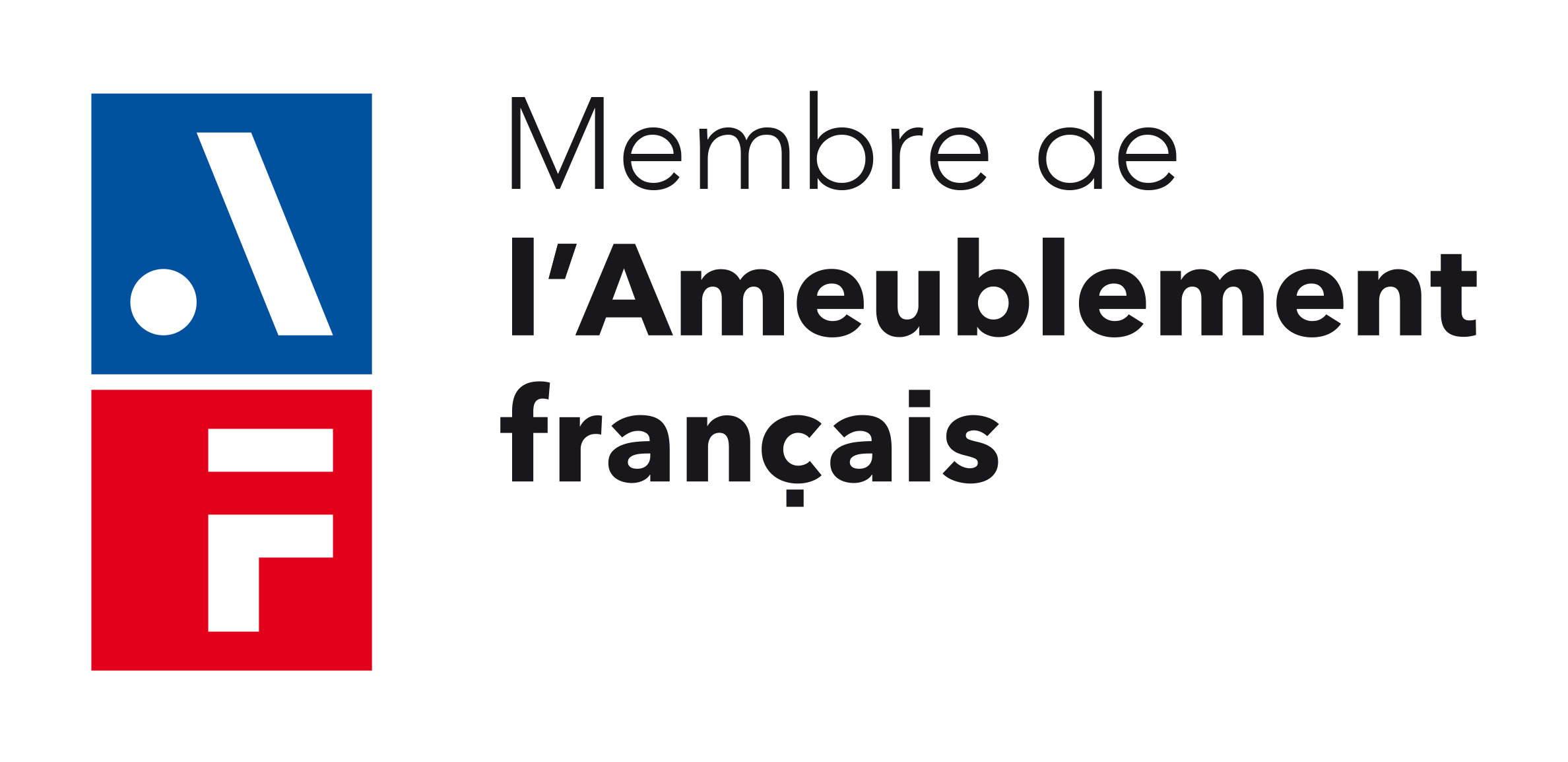 -
-
REQUIRING
-
At Andre Renault, nothing is left to chance
-
-
-
For over 60 years, we have been driven by the idea of designing the most perfect bed. Each element is designed to be individually as effecient as possible and interact in harmony with others :
-
+ Ticking in polyester, organic cotton, with silk... for a constant hygiene and softness.
+ Des garnissages Fillings in wool, silk, cashmere, alpaga... made without migration of the material.
+ Some mattress cores are multilayer to provide progressive support and greater precision in comfort promoting recovery.
+ Aeration channels and Aeroflex borders for better air circulation.
+ Differentiated comfort zones for a weight spread over the entire surface oh the mattress and better support.
-
-
-
-
7%
Settling tolerance of
Andre Renault mattresses : more than twice
the standard (up to 15%)
-
--
-
-
-
--
-
Adjustable bed base
-
+ Freestanding steel frame : indeformable and integreated into the bed wood, this frame guerantees a perfect alignment of the different mechanism and a total absence of squeaking.
+ Fiberglass slats : quality of elasticity that resists time and pressure (a single slat can support a pressure of more than 210 kilograms) to offer you exceptional and durable comfort.
-
OUR CERTIFICATIONS
-
-
In bedding, the real quality is the one that is certified. Andre Renault is one of the first French bedding manufacturer to be to obtain double certification.
-
-
-
-
André Renault has a double certification, the company certification ISO 9001 (awarded by the AFNOR) and the product certification CTB Bedding mattresses, fixed bed bases and heardboards (awarded by the FCBA : Technological Institute Forest Cellulose Wood and Furniture).
-
CTB Bedding is a certification that proves the safety, durability, comformity of the dimensions of your bedding as well as the performance of its components. But in bedding, the real quality is also that which is life-proof.
-
And it is robot tester Bob who, for more than 20 years, continuously tests the models of mattresses and bed bases, day and night, in several positions. It sleeps and simulates the wear conditions of the products as if you had slept in a Andre Renault bed for 10 years !
-
-
- 1996 : Andre Renaut is one of the first French bedding company to obtain ISO 9002 certification.
- 2002 : Successive CTB certification for mattresses issued by the FCBA and ISO 9001 certification issued by the AFNOR. The bed bases were certified CTB in 2004. The headboards were certified CTB in 2015.
Vocational equality index
-
Declared a major national cause of the five-year term by the French President of the Republic, equality between women and men was the subject of a comprehensive action plan by the government. In september 2018, legislation was passed to that effect in the freedom to choose one's professional future act.
From, now on, equal pay in equal positions between women and men in company is the subject of an obligation of results, and no longer merely an obligation of means.
With the gender equality index male men women, company will be able to measure their position in terms of professional equality. In the form of a score out 100, the index consists of four main criteria that assess the inequalities between women and men in company.
Andre Renault is proud to announce that the l'Index gender equality Index for 2020 stands at 79/100, up 5 points from 2019 and aboveour legal obligations. We remain commited to this culture of professionall equality and to building a work environment that promotes diversity and inclusion. The details of the rating are as follows :
- Indicator relating to the gender pay gap : 39/40
- Indicator relating to the spread of individual increases : 35/35
- Indicator relating to the % of employees who received an increase in the year following their return from maternity leave : 0/15
- Indicator relating to the number of employees of the underrepresented sex among the 10 employees receiving the highest remuneration : 5/10
The comfort is never more noticeable than when sublimated by a perfect asthetics. Thus, we take special care of the finishes, all made by hand by our artisans in our factory in Saint-Gildas-Des-Bois (44)
A sense of detail that we express to consumers, with the widest range of customization : headboard, bed bases... all care carefully designed and can benefit from our wide range of fabrics and wood finishes, and even a fabric provided by the consumer !
Different profiles of bed bases because elegance is judged by the smallest details. 30 models of headboards with a specific design, to make it the "master piece" decoration of the bed. And to create a real decorating atmosphere in the room, Andre Renault also offers bedsides, and blancket box with refined design and clever functions.