André Renault,


the great name of bedding
since more than...
ANDRÉ RENAULT
french manufacturer of premium bedding since 1960.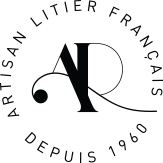 Innovative adjustable beds for quality sleep.
Andre Renault is known and recognized for having created the top bedding range in France, making the first adjustable bed bases.

A work of craftsmanship because each bed is manufactured by hand, by unit and for each order. A careful care is given to the packing of the mattress, the tickings and borders with craftmanship finishes.
OUR KNOW-HOW
Perfectionism of every moment, because these are the details
who make the difference.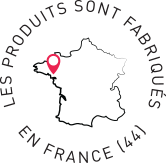 As Artisan Litier, Andre Renault believes
that curiosity is an indispensable quality.
It makes it possible to combine creativity and functionality, to surprise.

And it is by surrounding himself with the best
talents, that Andre Renault can offer
3 signature collections, but also
exclusive collections organised by distribution network.
With its bed bases, Andre Renault creates the room of your desires : a room where dream, sleep, read, listen to music... All this, with an exceptional comfort thancks to bed bases technology and sleeping qualities that favor relaxation and recovery.
---
---
The bedroom is designed as a living space. Thanks to Andre Renault accessories, imagine your bedding with your interior. For the personalization of your room, one rule to follow, inherited from Feng Shui : har-mo-ny !
---
---
The service the greatest recognition by our customers. 
How to choose your bedding 
Comfort is unique to everyone, here are some advices in order that your nights are as beautiful as your days.
THE STRENGTHS OF ANDRE RENAULT